My Profile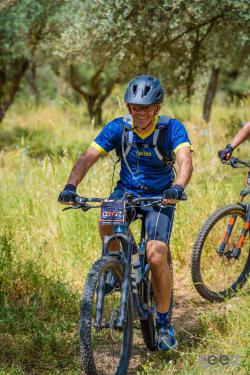 Total raised for Geerz since 2021: $74,263
| | |
| --- | --- |
| 2022 | $25,768 |
| 2021 | $23,326 |
Jeremy Lustman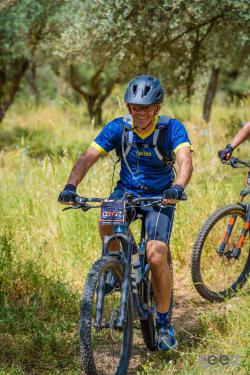 Participating in The Get Into Geerz Two-Day Ride 2023
My Fundraising Goal: $36000. Raised: $25169
Why I'm Participating
Hi All. This March 19-21, I will once again, participate in the annual Geerz ride to raise much needed funds for the Geerz therapeutic mountain biking program. Geerz has developed a revolutionary curriculum that empowers kids and teaches them critical life skills through the magic of mountain biking. The Geerz program which services hundreds of kids each week, has been incredibly impactful on kids who suffer from a wide array of social and developmental disorders. For a summary of Geerz' recent activity, click here: https://www.geerz.site/en/newsletter.php?id=17&item=1. I do this ride annually because I have seen how Geerz literally transforms the lives of so many kids for whom conventional therapy has failed. Please join me in supporting this cause that is so dear to me. You can donate here. (Add your personal link) Or better yet, consider joining me for the Geerz ride in March. You ...
More
My Sponsors
$180 ~ Michael Lawrence
Congratulations Jeremy!
$36 ~ Froma and Stanley Lustman
Very proud that our nephew is associated with such a marvelous cause.
$54 ~ Meira and Jonathan Donath
$180 ~ Ilan & Reva Slasky
Way to go Jeremy! #ContinueToInspire
$180 ~ Srayah and Shana Sobol
We are so proud of you, Jer and love you very much!
$18 ~ Avi and Lauren Hanono
$180 ~ Heidi and Ted Levine / Berkowitz
Have a strong safe great ride!!
$100 ~ Jonathan Gellis
Finish strong
$100 ~ Chani and Jay Parness
Congratulations Jer. We are so proud of your dedication to this special organization
$360 ~ Achiezer Guggenheim
Way to Rock this beautiful mitzvah Jeremy!!
$360 ~ Joshua and Rachel Opperer
₪360 ~ Anonymous
Jeremy - Kol Ha'kavod!
$360 ~ Alain Jeff Ifrah
Tizku LeMitzvot
₪7200 ~ Jeremy Lustman
So proud to be supporting Geerz in mind, body, and spirit and applauding all of the work it does to benefit so many in our broader community!
$250 ~ Jesse Criz
Go get it Jeremy! You're the best! Your friend Jesse
₪180 ~ Laurie and Michael Bennett
Kol ha'kavod!
$180 ~ Bini & Naomi Maryles
Kol Hakavod, you make the DLA family (and us) so proud!!
$108 ~ Michal & Yeruchum Rosenberg
$180 ~ Mark & Shavy Schlossberg
$1000 ~ Richard Chesley
Go Jeremy
$180 ~ Iris and Elie Borger
$1000 ~ Oran and Arielle Pachter
We're all so proud of you Jeremy! Much love always!
$180 ~ Joshua and Rachel Samek
Go Jeremy!
£50 ~ Vinita & Family Arora
Well done Jeremy
$180 ~ Jonathan Klein
Have a Great Ride!!
$180 ~ Sidney Burke
Best of luck!
₪180 ~ Jonathan Jacobson
Kol HaKavod Jeremy!
$180 ~ George Gigounas
Go Jeremy, Go!
$360 ~ Stuart Berkson
Go Jeremy Go!
$720 ~ Matthew Satchwell
Great stuff Jeremy! Thanks for leading the charge!
$500 ~ Daniel and Shani Reich
It never gets easier. You just get faster. - Greg LeMond
$180 ~ Naftali Dembitzer
In Honor of Jeremy and Tamar Lustman and the entire Lustman Mishpacha
$180 ~ Brett and Melissa Ingerman
$118 ~ Evan and Eve Parness
Go Jeremy!!! Pleased to support such a wonderful cause!
$180 ~ Brian Kaplan
You got this!
$180 ~ Michael Cooper
Kol Hakavod Jeremy! Keep up the great work!
$72 ~ Ilana and Howard Karesh
Yasher koach Jer!
$180 ~ Andrew (Avi) Lauer
Kol Ha'Kavod Jeremy!
$180 ~ Frayda Ginsburg
Explore and Inspire! Good luck Jeremy.
$72 ~ Lisa Dewey
Wishing you all the best, Jeremy! Lisa Dewey
$360 ~ Rachel and Jeff Rotenberg
$360 ~ Theodore Segal
Go Jeremy!
$250 ~ Sandra Hauser
Go Jeremy!
$360 ~ Elisha Graff
Way to go, Jeremy!
$360 ~ Marc Rosenbaum
Anything for Jeremy! A true tzaddik and a great friend.
$72 ~ Jay Zeidman
Go Jeremy Go!
$72 ~ Bethany Hills
Great work Jeremy - this is impressive and I wish you the best of luck - in fundraising and in riding!
$180 ~ Arlen Gelbard
Mazel tov
$360 ~ Amy Carbins
Go Jeremy!!!
$500 ~ Jon Venick
Best of luck my friend. Looking forward to hearing all about it!
<
>