My Profile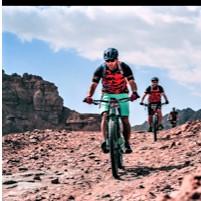 Total raised for Geerz since 2019: $21,039
| | |
| --- | --- |
| 2022 | $4,738 |
| 2021 | $3,669 |
| 2020 | $3,888 |
| 2019 | $3,600 |
Jonathan Bodner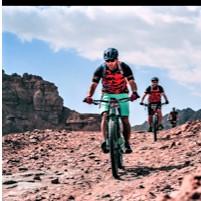 Participating in The Get Into Geerz Two-Day Ride 2023
My Fundraising Goal: $7500. Raised: $5144
Why I'm Participating
Mountain Biking for me is a way to relieve stress, exercise and enjoy the outdoors. I am joining the 2 Day Geerz ride because it is an incredible opportunity to support an organization that utilizes mountain biking to literally change the lives of children. The challenges they face include PTSD (Geerz operates in communities such as Sderot), ADD/ADHD, social and behavioral problems, low self-esteem, anger management, family dysfunction, adolescent anxiety and eating disorders. Many children are diagnosed by doctors, psychologists and or private therapists; while others suffer from underlying issues related to dependency on electronic devices, lack of exercise and limited social interaction.Geerz is a supportive, drug-free, approach that allows kids to develop self-esteem, physical fitness, focus, and emotional strength. Following last year's ride, Geerz expanded to Sderot and is having such a positive impact on children that suffered and fear rocket barrages. Going forward, with your help, the program will ...
More
My Sponsors
$250 ~ Nicholas Diamond
Ride like the wind!!!
$1000 ~ Emanuel Westfried
Good luck Jonathan
$180 ~ Anonymous
Ride on! And don't fall!
$500 ~ Jerry and Carrie Teitcher
So proud of your participation in this wonderful cause. Happy to be your partner!
$100 ~ Nicole and Marc Murinson
$360 ~ Michael Nahmias
Ya'asher Koach
$360 ~ Rochelle and Steven Bodner
So proud of you. Be safe. Love Mom and Dad.
$360 ~ David Bickel
Ride like the wind
<
>