My Profile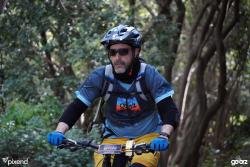 Let's Roll!
Rob Ernst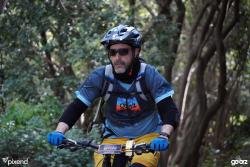 Participating in The Get Into Geerz Two-Day Ride 2023
My Fundraising Goal: $10000. Raised: $4895
Why I'm Participating
Dear Friends, This represents year 5 for me on the GIG ride! Many of you have generously sponsored me once, twice or every year in the past and both Geerz and I are so thankful for your continued support. For those you you have never heard of Geerz, let me tell you about what Geerz does. Geerz uses mountain biking as a powerful tool to teach valuable lessons in leadership. It offers an adventure activity as a healthy outlet for youth, encouraging them to adopt positive behaviors and pastimes as part of their identity. Geerz has created a unique curriculum that is tailored to the demographics of each group. The curriculum harnesses and strengthens the inherent physical, mental and emotional challenges of mountain biking, while at the same time connecting the participants with spirituality and the Land of Israel. Many of those who participate ...
More
My Sponsors
$72 ~ Anonymous
Keep up the good work!!
$180 ~ Benjy and Elana Rosenbluth
$50 ~ Anonymous
Good Luck Rob!!!
$25 ~ Ilda Francisco
Ride on!!
$72 ~ Arthur Cohen
Hi Rob. Sorry for the delay. You are doing a mitzvah and you should be proud. Be well. Arthur
$118 ~ Abraham Goldwasser
Hatzlacha Rabbah
$250 ~ Shayna and Craig Prupis
Tizku l'mitzvot! Thank you for making us aware of this wonderful organization. Hatzlacha raba and enjoy the ride!
$72 ~ David and Lorie Greenberg
$150 ~ Anonymous
In honor-of and a Zechus-for Rob and his entire family.
$72 ~ Aaron and Rivkah Slonim
הצלחה רבה
$180 ~ Joe and Chaya Schwartz
Keep up the great work!
$180 ~ Jeffrey Becker
hatzlacha!
$72 ~ Marc Feller
be kind to the trails and good luck
$126 ~ Leon and Rita Behar
$180 ~ David & Chaya Katzenstein
Hoping you make your goals and continue to do all the good you have been doing.
$36 ~ Anonymous
Best of luck - It's a good cause
$72 ~ Benjamin Gonsher
Go Rob!!!
$360 ~ Daniel Bernard
Good Luck!
$180 ~ Kenneth Malc
Kol hakavod. Keep on riding
$72 ~ Richard & Faye Levy
Yasher Koach Rob
$50 ~ Lawrence Shafier
Rob, Keep rolling.
$36 ~ Elie Berman
Kol Hakavod!
$100 ~ Evie and Alden Leifer
Best of luck on your ride!
$180 ~ Yoav and Meghan Haron
₪360 ~ Chananel and Batya Yarkoni
Good luck
<
>