My Profile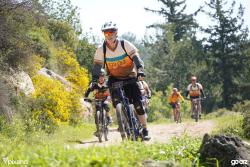 Shalom Shefa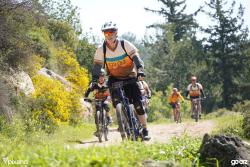 Participating in The Get Into Geerz Two-Day Ride 2023
My Fundraising Goal: $5400. Raised: $3643
Why I'm Participating
Hi All. This March 19-21, I will once again, participate in the annual Geerz ride to raise much needed funds for the Geerz therapeutic mountain biking program. Geerz has developed a revolutionary curriculum that empowers kids and teaches them critical life skills through the magic of mountain biking. The Geerz program which services hundreds of kids each week, has been incredibly impactful on kids who suffer from a wide array of social and developmental disorders. My goal is to raise at least $5,400. All proceeds are fully tax deductible.
My Sponsors
$200 ~ Steve McQuerry
Have a great ride!
$100 ~ David Nguyen
Have an awesome ride and good luck with your fundraising!!!
$100 ~ Joe Rader
Thanks for supporting a great cause! Good Luck, Be Safe, and Enjoy!
$25 ~ Nathaniel Klein
Goo000, Shalom! You've got this!
$72 ~ Arvie Martin
Best of luck, Shalom! Enjoy the ride.
$72 ~ Alan Shenberg
Work it!!!!
$36 ~ Ely Landman
Have a great time!
₪180 ~ Enrique Gerstl
Good luck!
$36 ~ Shimon Kaminetzky
Have fun!
$180 ~ Yaakov and Kim Berendt
Hatzlocha rabbah!
$100 ~ Santanu Biswas
Thank you for supporting the community. This is a great effort, proud of you.
$180 ~ Michael Leader
Bracha and hatzlacha in all that you do. Miss you, H'Bibi.
$180 ~ David Isaacs
If your not first your last
$180 ~ Jonathan Gorlin
Thanks Shalom for all the positive impact you have on your community, Klal Yisrael, and the world at large!
$72 ~ Yudi & Simcha Hercenberg
Keep up the great work!
$100 ~ Greg Wilkinson
Great work Shalom. Enjoy the ride supporting this great cause!
$100 ~ Matt Faiello
Good Luck My Friend!
$100 ~ April Zhu
Good luck and have fun Shalom!
₪180 ~ Noach & Kayla Levin
Hatzlacha!
$100 ~ Helena Tsai
Sending you all the positive vibes!
₪360 ~ Josh Epstein
Have a blast my friend
$250 ~ Scott Garee
Ride hard!
$72 ~ Elchanan and Penina Zuckman
$100 ~ Ravi Mishra
Thanks for doing this Shalom..!!
$100 ~ Shlomo Y. Katz Katz
$72 ~ J Metz
Good luck. :)
$100 ~ Tim Curry
Good luck, Shalom. Sending positive vibes your way.
$36 ~ Jay Freshwater
Good luck, go get 'em!
$100 ~ Chaim Volf Leib and Yael Axelrod
<
>